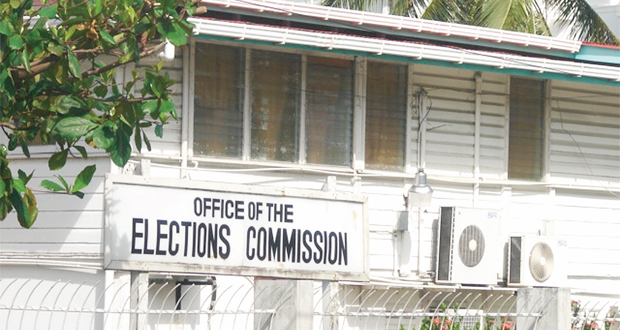 Press Release
The Indian Action Committee (IAC) participated in the civil society consultations convened by the office of the Leader of the Opposition and found that like the first and second list of nominees, the third list represented Guyanese who were, according to the constitution "fit and proper" to hold that key position.
The IAC was bewildered and disappointed by the President's rejection of the third list of nominees for the position of GECOM Chairman as submitted by Leader of the Opposition Honourable Bharrat Jagdeo and mandated by the Constitution of the Cooperative Republic of Guyana.
The IAC, therefore, wishes to alert His Excellency the President, his government, civil society, the diplomatic community and wider population that for the Head of State to act unilaterally and in violation of the relevant constitutional provision, he should understand that his action will do severe harm to social stability and social cohesion as it would put our democratic and electoral systems in grave suspicions and undermine public trust and confidence.
The IAC concurs with the positions expressed by the Bar Association of Guyana, the Private Sector Commission, the Guyana Human Rights Association, the FITUG and the erudite submission by the former Speaker of the National Assembly Ralph Ramkarran, SC the US-based International Centre for Democracy. The IAC hopes that the public outcry will lead President David Granger to reconsider his action.
The IAC's office, since the publication of the President's decision in the media, has been bombarded by citizens, primarily of Indo-Guyanese origin, who have expressed their deep fears and concerns about the ramifications of this action.
The IAC fully supports a constitutional challenge to the President's unilateral and arbitrary decision.
The IAC also calls upon civil society and non-governmental organizations, the trade unions, the various religious bodies, the private sector, the University of Guyana and like-minded members of civil society to convene an urgent public forum on this development.
The IAC further urges the international community to take serious note of the current political imbroglio and offer some mechanism to cool the heated atmosphere spreading.
The IAC further hopes that either through the Court or dialogue among the political parties, civil society and other stakeholders that the standoff will be resolved early and an amicable atmosphere for dialogue be embarked upon in preservation of peace, harmony, and social stability.