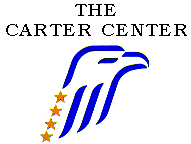 The Indian Arrival Committee (IAC) today met with Mr. Jason Calder of the Carter Centre at its headquarters in Quamina Street Georgetown and conveyed its recognition of the work that former USA President Jimmy Carter has been doing for over the past three decades to spread the message of peace and harmony throughout the world.
The IAC reminded the Carter Centre that the organisation was perhaps the very first cultural organisation in Guyana to welcome the new Coalition government and informed the Carter Centre that the IAC is prepared to work with the new government in the quest for national unity.
Even though the IAC has welcomed the new Coalition government, the IAC informed the Carter Centre that it fully supports an election petition to the courts by the now opposition PPP/C as a demonstration of the constitutional rights of any group or individual to do so with the aim of furthering democracy in Guyana.
The IAC, with the aim of strengthening democracy in Guyana, has called upon the Carter Centre and now calls upon the entire Diplomatic Community resident in Guyana to support a request by the IAC for an immediate, impartial and independent International Forensic Audit of the 11 May, 2015 general and regional elections in Guyana so that intense suspicions can be allayed in order to create an atmosphere within which citizens can work without fear.
The IAC is cognizant of the history of this country since the early 1960's when political strife led the deaths of almost two hundred citizens and resulted in massive destruction of property and displacement of persons.
The IAC is pleased that the Carter Centre has recognised that the IAC is the first cultural organisation to set up a hotline for persons, especially those of Indo-Guyanese origin,  who have been victimized, verbally threatened, physically abused and have suffered damaged to their private property in the aftermath of the 11 May,2015 general and regional elections.
The IAC has informed the Carter Centre that it will continue to perform its watchdog role as it has been doing since 2003 and has called upon the Carter Centre to support the organisation's call for the re-establishment of a function Ethnic Relations Commission immediately.