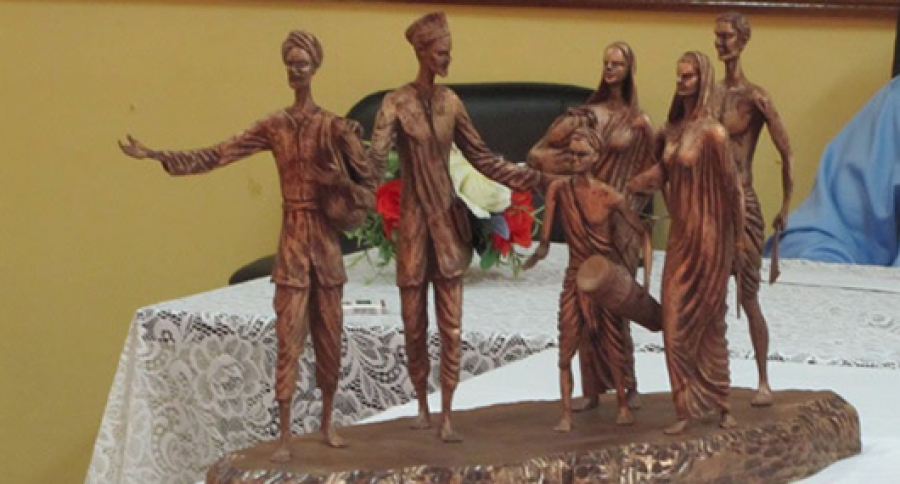 PRESS RELEASE
The Indian Action Committee (IAC) is very pleased to note that its initiative of calling for the establishment of a monument to recognize the arrival, in British Guiana, of immigrants from India is now occurring at Palmyra, East Berbice in Administrative Region Number Six.
The IAC, which called upon the previous government to establish this monument since the organization's establishment in 2003, and which was repeated year after year, congratulates the present Government of Guyana and the Government of India for being able to commence work on this project.
The IAC understands that the Government of India has freely donated six bronze statues which will be mounted at the chosen site at Palmyra and that the Government of Guyana has budgeted G$103 Million for the preparation of the site, installation of infrastructure, and landscaping.
The IAC further understands that the inauguration of this site for the 1838 Indian immigration Monument in memory of all the approximate 239,000 immigrants from India who arrived in British Guiana between 1838 and 1917 aboard 245 coolie ships which made a total of 534 voyages across the Kaalaa Paanii.
The IAC, which deals with the issues and concerns of persons of Indian origin in Guyana including the mixed Indo-Guyanese will be monitoring this site which eventually will evolve into a type of memorial park in which all Guyanese can come to learn about the history of these industrious persons from India whose labours in and out of the colonial sugar plantations transformed this country.
The IAC will visit this site regularly to ensure that it is maintained and hopes that the organization can, in the future, hold educational activities there.