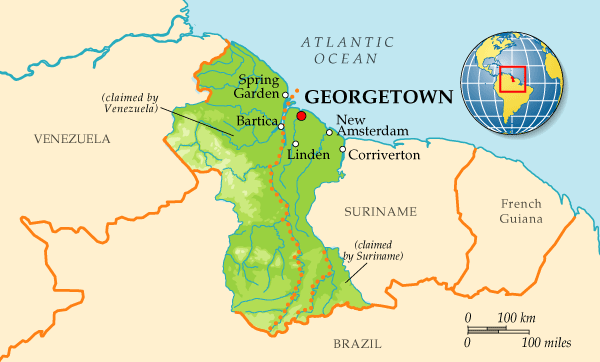 PRESS RELEASE
The Indian Action Committee (IAC), in the context of social cohesion, societal stability, peace and harmony and national unity calls on all Guyanese to remember the spate of violence perpetrated by politically organized attacks on Indo-Guyanese in the aftermath of the 1997 General and Regional Elections, which reached a state of frenzy on January 12, 1998 some nineteen years ago.
The IAC is of the firm belief that history will repeat itself if deliberate and heinous acts of the past are forgotten, since history is characterized by repetition.
The IAC wishes to remind the people of Guyana that anti-Indian riots broke out on January 12, 1998 in Georgetown, precipitated by the PNC's refusal to accept that party's defeat at the polls against a background of charges of discrimination and victimization since 1992.
The IAC recognizes that hundreds of politically organized attacks descended into an orgy of mindless violence: beating, robbing, raping, stripping, looting and brutalizing Indo-Guyanese for no other reason than them being Indian.
The IAC remembers that a group of prominent Indians formed the Guyana Indian Foundation Trust (GIFT), which rejected the silence of the press and the government of the day about the extent of the violence against Indians.
The IAC further remembers that, initially the government of the day even denied that Indians were targeted in the violence and refused to establish a Commission of Inquiry into the violence.
The IAC has read the GIFT report of June 1998 which illustrates that at least 223 Indians had been beaten, robbed or molested.
The IAC believes that this wanton violence and the refusal or inability of the Guyana Police Force to maintain order was the beginning of a series of events that drove the government of the day to make concessions after a CARICOM intervention that included truncating its term of office and accepting constitutional changes to ensure greater inclusiveness in governance; and the unleashing of the crime wave following the Mashramani Day Camp Street Prison Break of 2002 which did not end until 2009 after the bloody Lusignan and Bartica Massacres of 2008.
The IAC recognizes the increase in ethnic tension following the May 15, 2015 General and Regional Elections and calls upon all citizens to remember the decade of violence from 1998 to 2008 that began with the atrocities on January 12, 1998, so that such painful events can be prevented from occurring in the future.
The IAC urges all Guyanese to seek peaceful solutions to vexatious ethnic problems and to search diligently for all paths to peace, harmony, social cohesion and national unity.