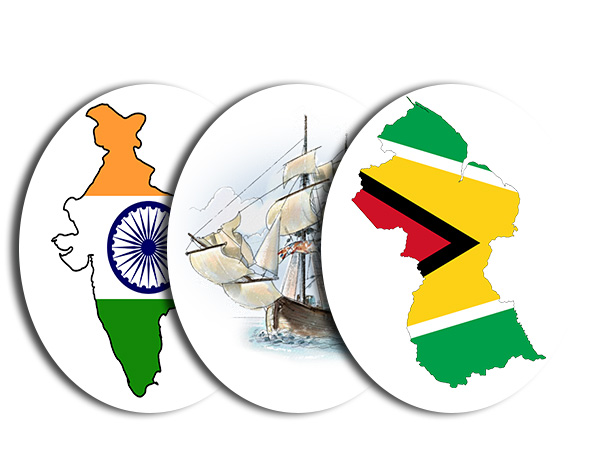 It is with a sense of profound sadness that the Indian Action (formerly Arrival) Committee (IAC) learnt of the deaths of the young Indo-Guyanese couple whose bodies were discovered in the vicinity of the Kingston Seawall late Monday afternoon.
While the official cause of death is yet to be determined, it appears from what is in the public domain, that suicide may have been the reason. If true, it once again highlights the tragic consequences of this social scourge that continues to plague our society.
Only recently in the City, a well-known activist, Zenita Nicholson, committed suicide bringing into focus that even those who appear strong and are there to provide guidance, are also vulnerable. This underlines the IAC's position on suicide, that while it may be more prevalent in some Indo-Guyanese communities, it not confined therein.
Also, it further underpins and fortifies the IAC's repeated calls in the past for suicide to be declared a national priority. The IAC had called on the immediate past People's Progressive Party Civic Administration to heed the call and make the declaration. It made a similar call on the current A Partnership for National Unity and Alliance For Change (APNU +AFC) government to see merit in the request.
While the IAC is pleased that the request has been positively received by this government and that there are ongoing engagements for its eventual unfolding, it believes that the declaration must have the full support of all stakeholders including the Opposition.
The IAC is firm in its belief that a national declaration would bring a much needed sense of priority which in turn would necessitate the provision of the human, technical and financial resources that would be needed to educate and mitigate on the circumstances that would propel people to end their lives.
The continual and seemingly growing impact of suicide affects families, communities and the country as a whole. Guyana can ill afford to have such loses in its human resources. It is in this context that IAC urge for a swift declaration and calls on civil society to lend support.
More so, the IAC reiterates it call on all social and religious organization to intensify their efforts to provide guidance and counselling where necessary to aid it the mitigation of this social ill. The IAC stands ready to work with the Administration and civil society through meaningful engagements in helping to deriving useful mechanisms with regard to suicide.
The IAC would also like to encourage those who may, for whatever reason, contemplating or would have already, unfortunately, develop suicidal tendencies, to seek assistance, despite the challenges, through the family, places of worship, Non-Governmental Organisations (NGO) that provide related services or anyone or place of choice.
The IAC takes this opportunity to extend its deepest condolences to the families and friends of Kavita Akloo and Ramesh Beharry, the young couple who apparently committed suicide last Monday at the Kingston Seawall.