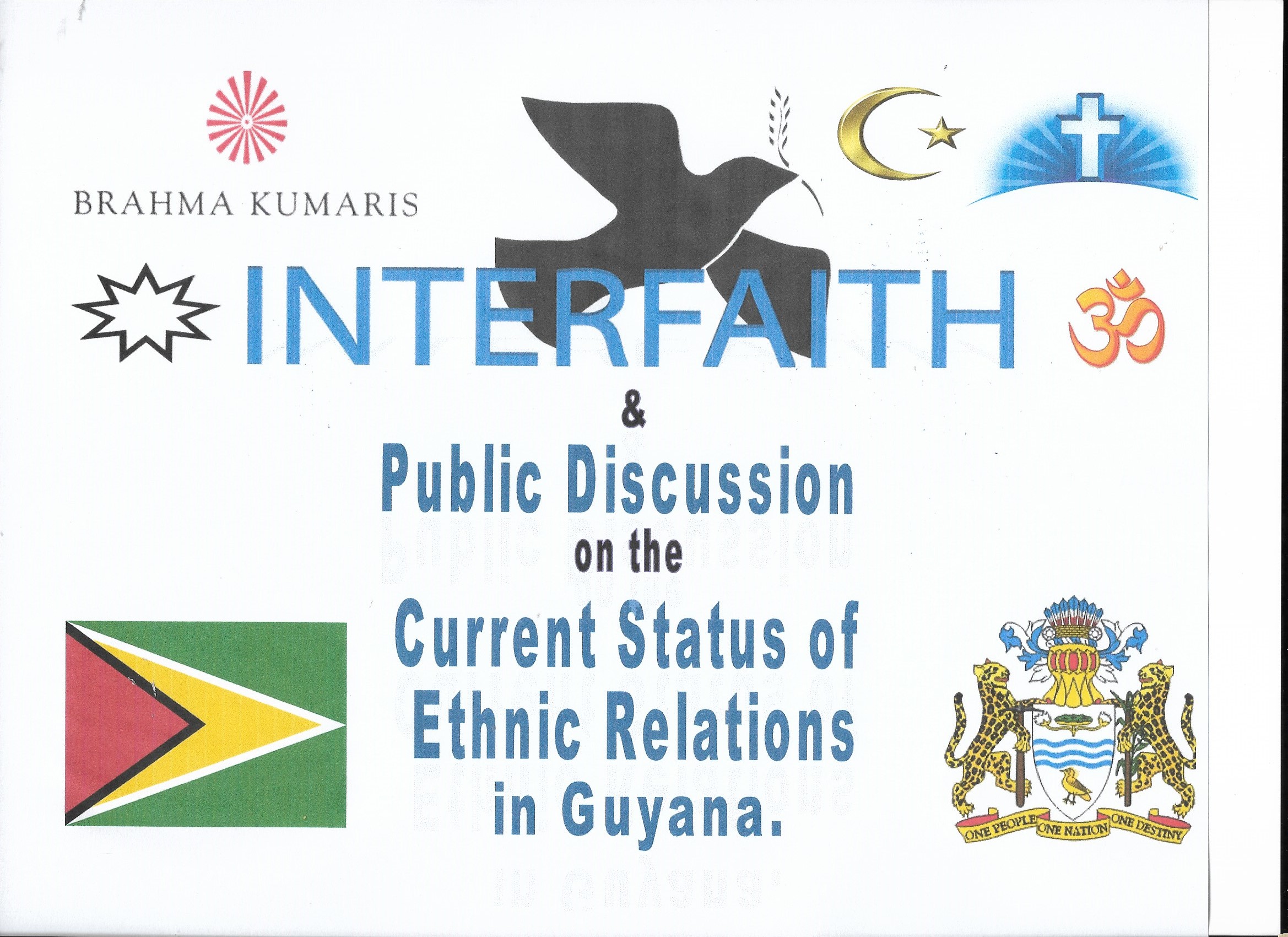 Press Release
The Indian Action Committee (IAC) wishes to invite the general public to participate in its Inter-faith gathering and a discussion on the current state of Ethnic Relations in Guyana at the National Library on Friday, January 12, 2018, beginning at 4: 30 pm.
The IAC recognizes that Ethnic Relations in Guyana has been characterized by suspicion, mistrust, and even bouts of politically instigated violence. The aftermath of the 1997 General elections was one such horrific event in the form of the January 12, 1998 acts of violence and arson targeting mainly Indo-Guyanese, perceived supporters of the then victorious PPP/C party.
The IAC also understands that society can either choose the path of hate or of reconciliation. The IAC chooses the path of reconciliation.
The IAC is of the strongest opinion that this continuing state of affairs will eventually destroy Guyana and so the organization is taking this initiative to foster dialogue towards the goal of reconciliation in the context of social cohesion and national unity.
This event is intended to shed light on the urgent need to tackle ethnic unity and tolerance in our society. It is expected to be an occasion of fostering dialogue and deep reflection on the need for all stakeholders to work in the interest of national unity and prevent terrible events such as January 12, 1998, from recurring.
Organizations which have been invited include the Ministry of Social Cohesion, the Office of the Leader of the Opposition, the Inter-Religious Organization, the African Cultural and Development Association, Amerindian People's Association, National Toshaos' Council, the Central Islamic Organization of Guyana, Guyana Hindu Dharmic Sabha, the Viraat Sabha of Guyana, the Guyana Central Arya Samaj, the Hindus for Selfless Service, the Private Sector Commission, the Georgetown Chamber of Commerce and Industry, the Lions Clubs and SASOD.
Following prayers from the three major religions and a brief welcome from an Executive Member of the IAC, a panel of learned individuals will deliver brief remarks and then the floor will be opened to the members of the public to ask questions of the panellists.