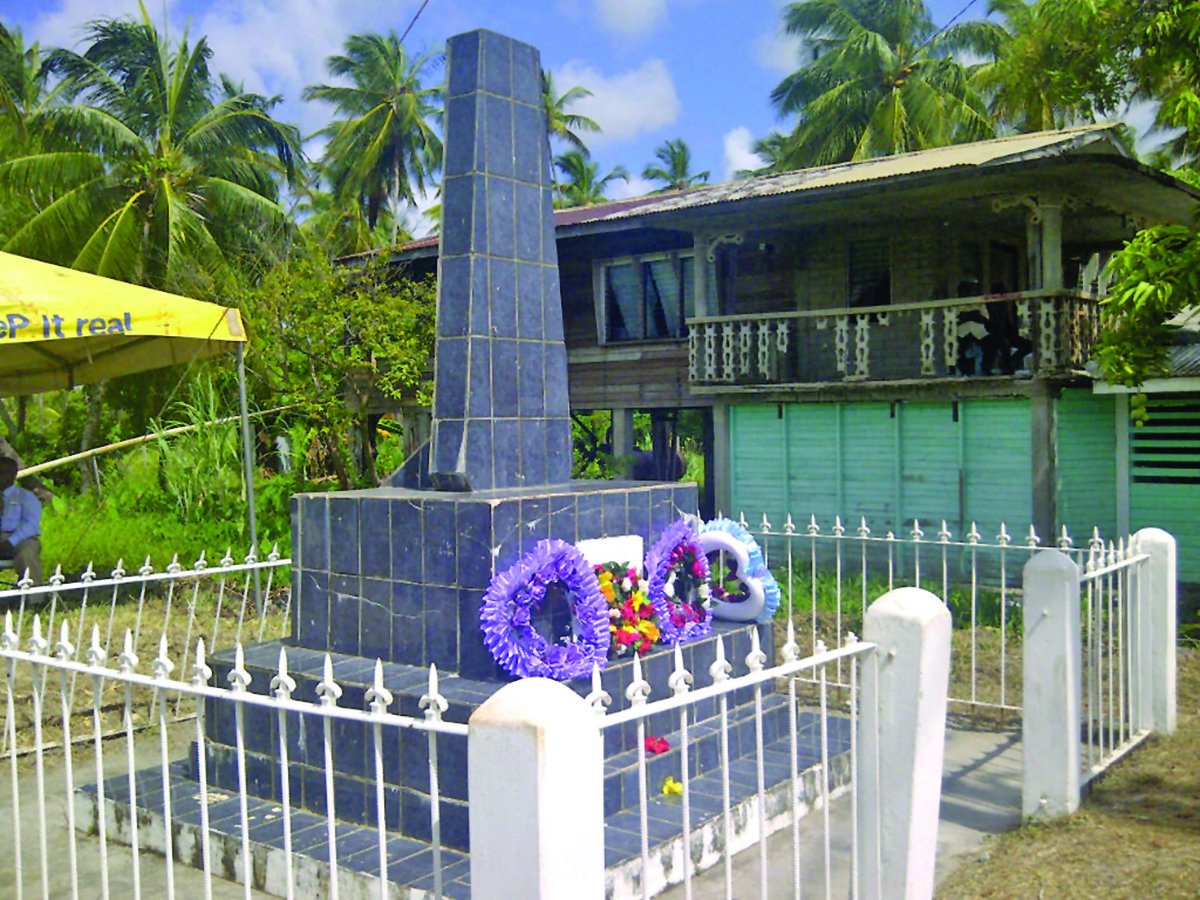 Press Release
The Indian Action Committee (IAC) wishes to inform the general public that the organization is collaborating with the Regional Democratic Council of Administrative Region No. 2 to commemorate the 145th Anniversary of the Devonshire Castle Martyrs on September 29, 2017, at the Hampton Court Primary School followed by a solemn procession to the monument site to lay wreaths.
The IAC-organised program will commence at 10:00hrs followed by the National Anthems of Guyana and the Republic of India and will include a number of items such as a skit, poems, Bhajans, Quaseedas and speeches.
The IAC has invited Mr Tota Mangar AA MA, Historian and a former Deputy Vice-Chancellor of the University of Guyana to a historical presentation; he hails from Sparta, Essequibo Coast.
The IAC will be presenting its research findings pertaining to the Devonshire Castle uprising and will provide proof that it occurred on Monday, September 30, 1872, instead of the erroneous date of Sunday, September 29, 1872.
The IAC will be campaigning for national recognition of the Devonshire Castle Martyrs which will be observed on September 30, of all future years.
The IAC remains mystified as to how the erroneous date of September 29, 1872, has persisted for so long given the fact that this country has produced a large number of eminent historians.
The IAC will continue to do its historical work to correct the anomalies that still exist in Indo-Guyanese history.