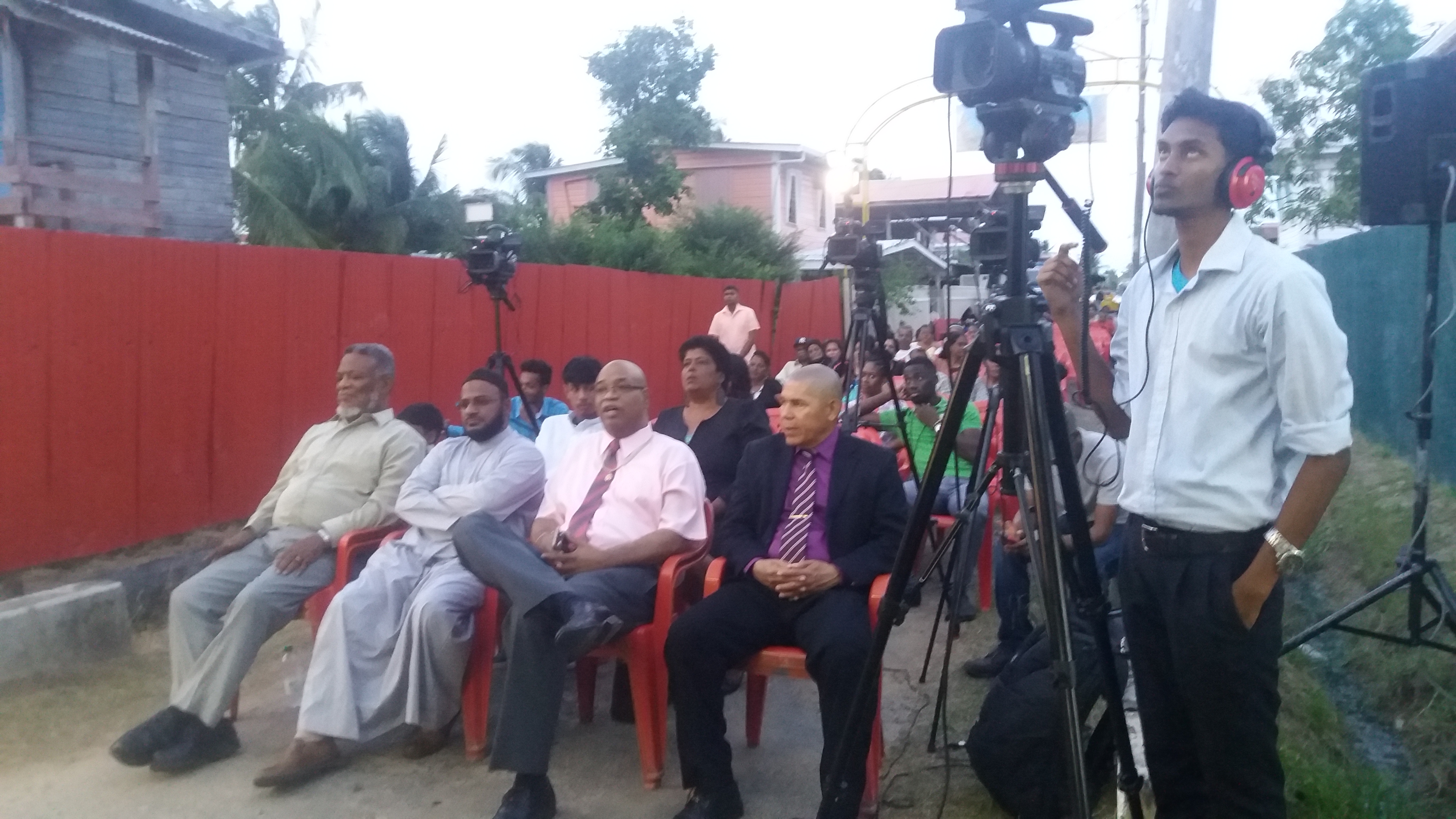 PRESS RELEASE
The Indian Action Committee (IAC) held its Ninth Annual Interfaith Memorial Service, an Evening of Remembrance for the victims of the Lusignan and Bartica Massacres in the grass field area of Lusignan where the horrendous Lusignan Massacre occurred on January 26, 2008, during which eleven (11) persons including five children were brutally and mercilessly slaughtered by centrally directed gunmen led by the notorious 'fine man'.
At the beginning of the service IAC Executive Member Neaz Subhan read out the names of the eleven Lusignan Massacre and twelve Bartica Massacre victims before a minute of silence was observed in honor of the slain persons.
A number of religious leaders participated including Pastor Patrick Findlay who sang a hymn;  Pastor Balgobin Ragnauth who made brief remarks;  Chairman of the Inter Religious Organization Pastor Ronald McGarrell who delivered closing Christian prayers; Moulana Saeed Mohammed Tasdiq who used passages from the Holy Quran to support social cohesion;  Imam Ashmeed Khan who delivered closing Muslim prayers;  Pandit Hardesh Tiwari who saved the life of a wounded victim delivered a sermon; and Pandit Mohan, the brother of Mrs. Gowmattie Thomas who sang bhajans and delivered closing Hindu prayers.
Former President and Prime Minister Dr. Samuel Hinds gave brief remarks and was followed by former Chairman of the Ethnic Relations Commission, and former Junior Minister of Finance Bishop Juan Edghill who represented the Leader of the Opposition.
The feature speaker at this commemoration was Dr. George Norton, Minister of Social Cohesion and former Minister of Public Health who represented the coalition Government.
The IAC wishes to thank the Ministry of Public Infrastructure for executing road repairs on the Lusignan main access road leading towards the site of the massacre.
The IAC also wishes to thank those business persons and private individuals who contributed to making this Interfaith Service a memorable one.