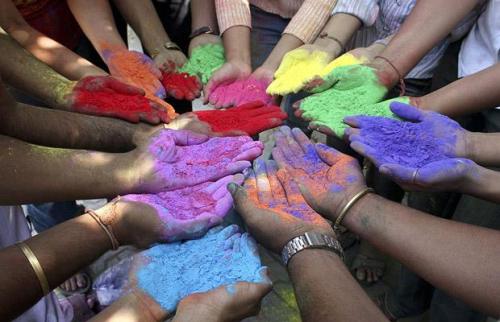 The Indian Action Committee (IAC) extends Phagwah (Holi) greetings to all the citizens
Of Guyana, especially those who are guided by the philosophical teachings of Sanatan
Dharma.
Phagwah or Holi is a festival of Bharat (India) that has its roots in antiquity and
Celebrate the coming of a new spring season, the drawing of a new year and the
Triumph of good over evil exuberance of this festival reflects the collective hope of
people for progress, prosperity and the concomitant betterment of their lives.
This festival of renewal most likely pre-dated the Sarasvati Valley Civilisation, the
World's first significant civilization which flourish between 5000 BCE and 2600 BCE
And sir Krishna of Mahabharat frame.
Even though the culture landscape in Bharat had change from time to time from the
Introduction of the Negroids followed by the Proto- Australoids , Dravidians, Mongoloids,
Caucasians, Persians, Greeks, Shakas, Kushanas, Huns, Arabs, Turks, Afghans, Mughals
And Europens, the festival of Holi emerged, survived and flourished in Bharat, the world's
first melting pots.
Holi was brought to British Guiana by Hindus who arrived here as indentured labourers
to work on sugar plantations 177 years ago and was sustained by the majority of approximately 239,000 Bharatiyas who arrived on these shores between 1838 and 1917.
Phagwah was transplanted from a large sub-continent, characterize by the four season of
spring, summer, autumn and winter, to Guyana a small South American land of dry and rainy
seasons and even though global warming is creating climatic havoc, the symbolism of Holi
must not be lost.
IAC, therefore, calls upon all the citizen of this multi-cultural land of Guyana to regard
The great festival of Phagwah or Holi, which celebrate life and hopes regardless of demography or geography, always as a focus for national unity.
Happy Holi from the IAC!