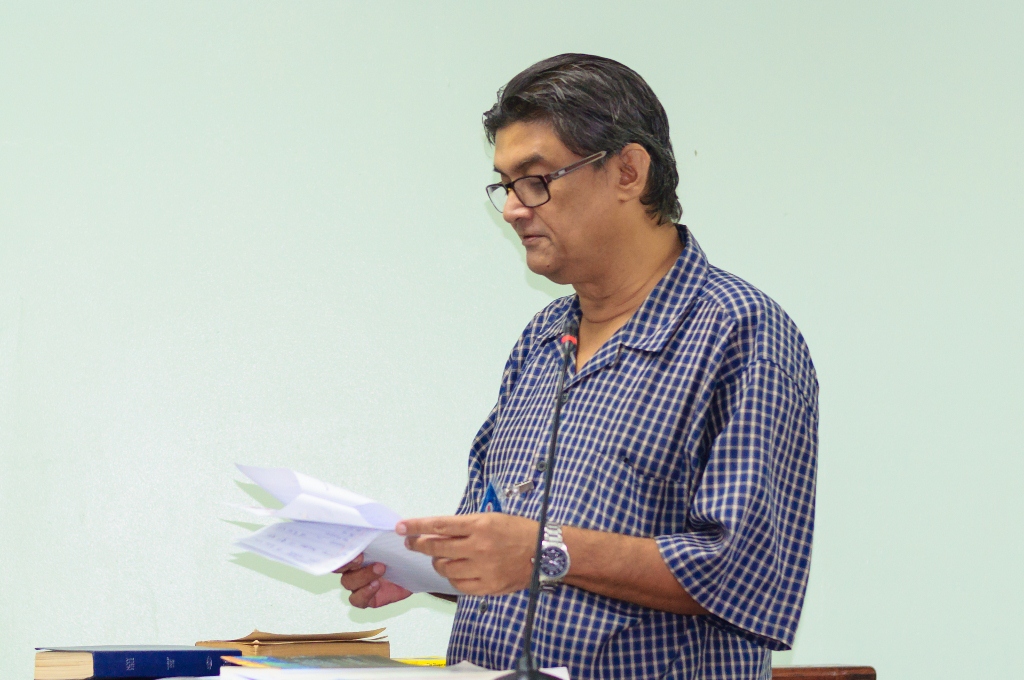 Press Release
The Indian Action Committee (IAC) wishes to inform the public that the organization appeared before the Lands Commission Of Inquiry (Lands COI), chaired by Rev. Oswald P. Chuck- A- Sang, on the morning of October 3, 2017, at the Guyana Lands and Surveys Commission.
The IAC, having been contacted at both its office and in the field by many persons of Indo-Guyanese origin, raised a number of these issues and concerns before the six Commissioners present.
The Commissioners informed the IAC representative that the Commission is only dealing with matters affecting land involving historical African communal villages, which were each bought after the abolition of slavery and the end of the Period of Apprenticeship by groups of formerly enslaved persons of African origin who were the joint proprietors of these communal villages such as Victoria, Buxton, Beterverwagting, Friendship (East Coast Demerara), Plaisance, Belladrum, Leitchfield, Gibraltar, and several others.
The IAC was informed also, by the Commissioners that at this point in time the Lands COI will not be hearing matters pertaining to Amerindian lands because that section has been put on hold.
The IAC opposed the use of the word "ancestral" as a descriptor for any kind of land in Guyana because it is mentioned nowhere in the Constitution; and ancestral means ' time immemorial occupied' and no ethnic group, not even the first peoples who were very early immigrants, can claim time immemorial occupation.
The IAC reminded the Commissioners that the Constitution of the Co-operative Republic of Guyana is the supreme law of this country: Article 1 states that "Guyana is an indivisible secular sovereign state in transition from capitalism to socialism" and Article 18 states that "Land is for social use and must go to the tiller".
The IAC calls upon all Guyanese, regardless of ethnicity who have contentious land issues in historical African communal villages to use this opportunity and appear before the Lands COI which has been established by President David Granger to deal with these matters, many of which have been festering for decades, and avail themselves of legal help to satisfactorily conclude these aggravating land anomalies.
The IAC was assured by one of the Commissioners, who explained that the Commission can only make recommendations to President Granger, that the responsibility of the Lands COI is not to take away lands from anyone.
The IAC wishes all of the Commissioners well in their efforts to record these conflicts and recommend peaceful solutions in the context of social cohesion and national unity.