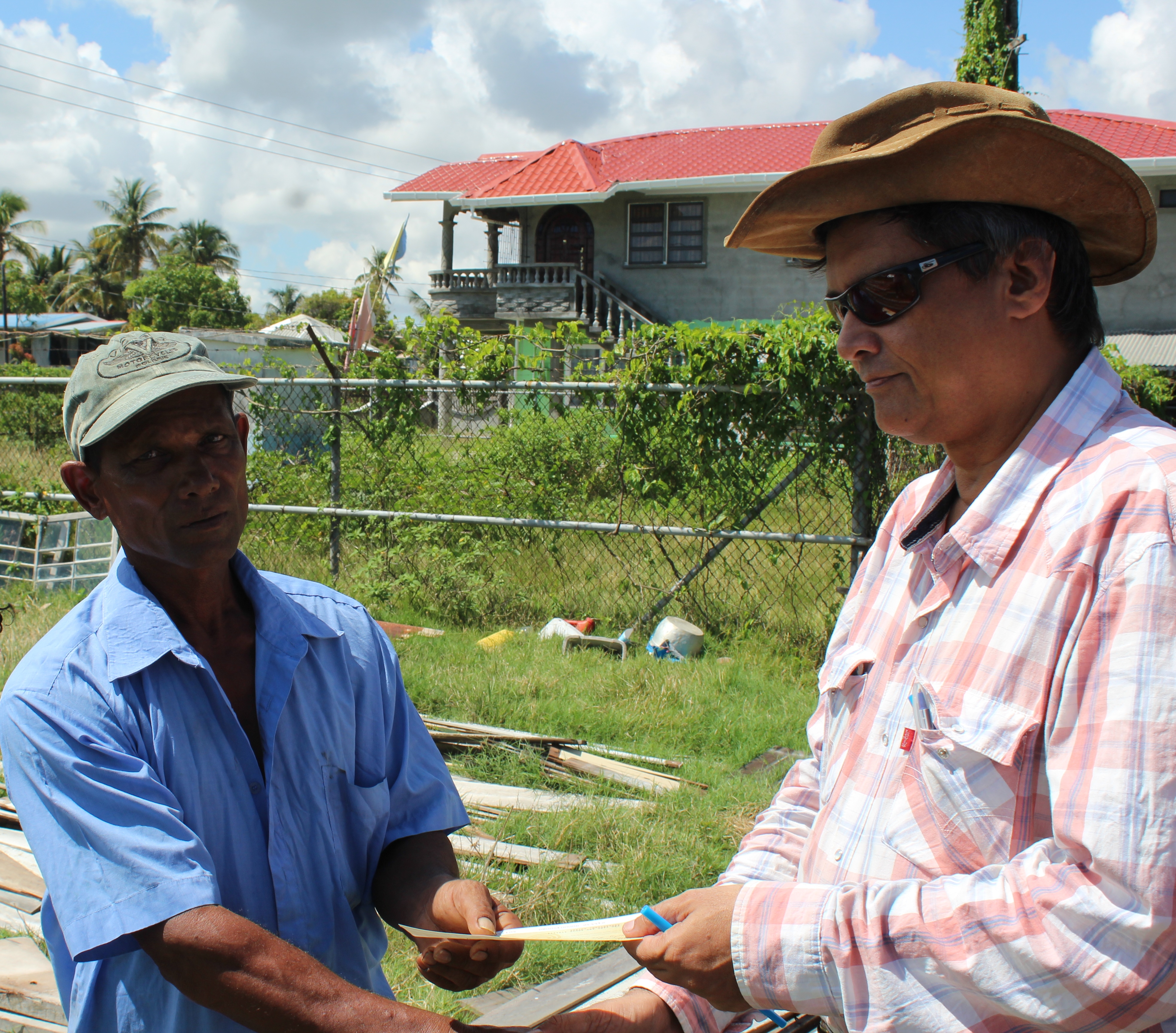 Press Release
The Indian Action Committee (IAC) on Sunday, November 13, 2016, visited Region 6 as part of its social work commitment.
The IAC made a donation of packaged food items and clothing to Mr. and Mrs. Hemraj of Lesbeholden, Black Bush Polder, whose house was destroyed by an electrical fire on October 23, 2016.
The IAC, subsequently, visited No. 19 Village, Lower Corentyne, where a monetary donation in addition to packaged food items and clothing was made to Mr. Allimudeen Gobin, 54, an employee of Rose Hall sugar estate, whose house was completely demolished by high circular winds on October 23, 2016.
The IAC paid a site visit to the Rose Hall Estate Martyr's Monument in East Canje and also met with its member Mrs. Kawalapattie 'Brahash' Dayaram of the Canje Humanitarian Society at Goed Bananen Land to brief her about the organization's proposed activities in the first half of 2017 so that she can inform the various groups in that area.
The IAC then paid a visit of the 1838 Indian Immigration Monument site at Palmyra and noticed that a rectangular area has been cleared of sugar canes. The IAC understands that the Government of Guyana has set aside G$103M for the development of this site which will be home to six statues donated by the Government of India to the people of Guyana; these statues have arrived in Guyana and are stored in containers in Georgetown and the IAC is hoping that they will be installed sometime between March 22, 2017 (Centenary of the abolition of Indian emigration by the British Parliament) and May 5, 2017 (Arrival Day).
Finally, the IAC visited the home of the late attorney Perry Gossai of Woodley Park, West Coast Berbice, who passed on a few days ago, in order to pay to respects to his family; the late Mr. Gossai, who was a strong supporter of the IAC, had given assistance to the IAC in establishing the organization's Bath Phagwah Mela several years ago.