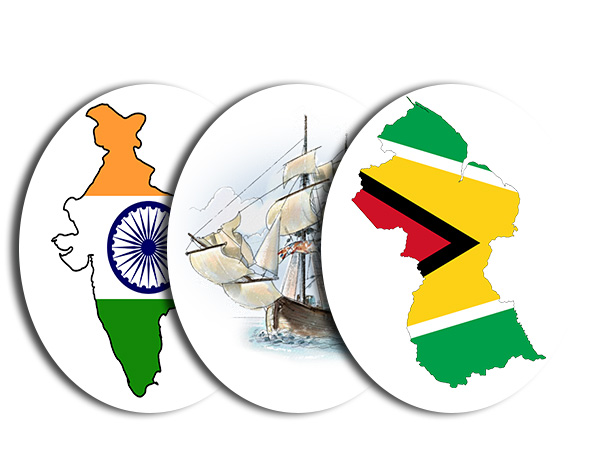 The Indian Arrival Committee (IAC), been aware of the preliminary results for the 2015 General and Regional Elections as announced by the Guyana Elections Commission (GECOM), wishes to add its voice to the current sentiments being expressed with regards to the closeness of the polls.
In doing so, the IAC would to take this opportunity to welcome and congratulate the incoming government. Our organisation expects that the new administration would manage the affairs of our nation keeping in mind the welfare of all Guyanese. This is the expectation of all and the call becomes even more pertinent given how close the results have turned out.
Since its establishment, the IAC has worked acidulously to foster and develop the Indian culture and the wellbeing of Guyanese of Indian ancestry. Over the years we have worked in this regard as part of our social mandate, security was found to be among the major concerns for Indo-Guyanese.
This concern was raised on various occasions over the years, and given that a new administration is on the verge of taking office, the IAC wishes to reiterate its call for security to be the primary focus. Over the past few days, after it appeared that a new government may emerge, many reports were received indicating that some Indo-Guyanese were intimidated and threatened.
The IAC understands that there will be some exuberance in these celebrations; however it must not be to the discomfort and inconvenience of others. In this regard, while the IAC feels heartened by comments made by incoming President, Rt. Brig. David Granger, calling for his supporters to be respectful and celebrate within the ambits of the law, there is cause for concern in some quarters.
In addition, the IAC hopes that Indo-Guyanese would not in any way be made to feel unwelcome and alienated during the tenure of the new government. Like all Guyanese, Indian brothers and sisters have worked tirelessly to make a significant contribution to the development of Guyana.
The IAC stands ready to work with the new administration to continue its efforts to preserve, develop and strengthened the rich and diverse cultural traditions brought to these shores by Indian fore parents one hundred and seventy-seven years ago.