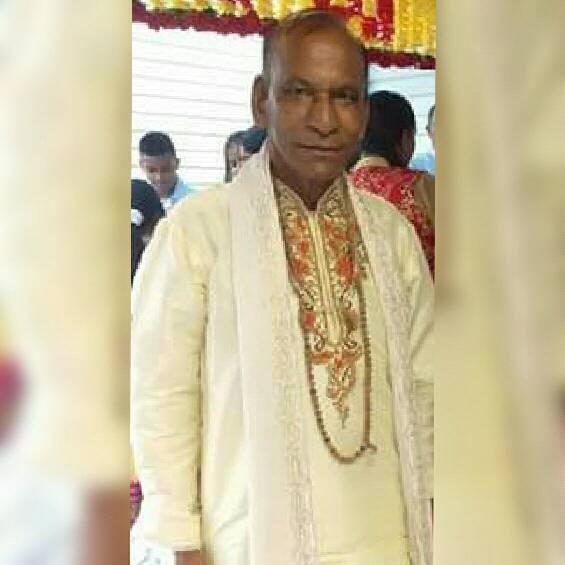 The Indian Action Committee (IAC) sends its condolences to the family, relatives and friends of the late Pandit Kamal Persaud (D.O.B. 9 May 1955), of Helena No. 2 Mandir, who departed this life on the morning of November 8, 2017.
The IAC worked with the late Pandit earlier this year at its "Rang Barse" Phagwah Mela 2017, held at the Helena No. 2 Cricket Ground, Mahaica, East Coast Demerara. He was present and sang a religious song and also participated in Chowtaal singing with other groups.
The IAC was informed by the family, that wake will be held at his former Lot 45 Helena No. 2, Mahaica, E.C.D, residence from this evening until Saturday. His body will be home at the residence for viewing at 10:30 am, on Sunday, November 12, 2017, and the cremation ceremony will take place at 1 pm, at the Unity Foreshore Cremation Ground, Mahaica, E.C.D.
May his soul finds eternal rest.