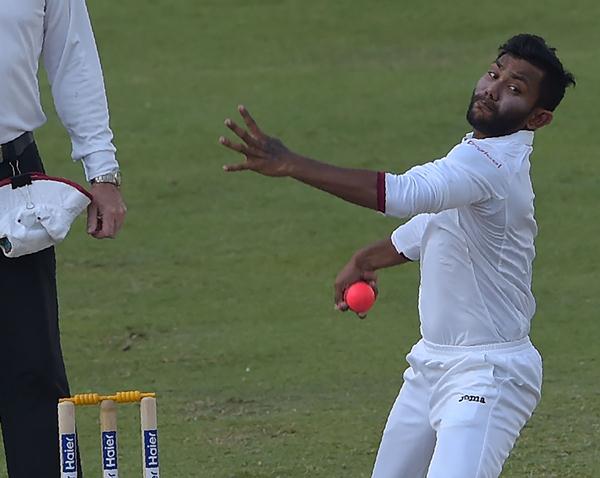 Press Release
The Indian Action Committee (IAC) wishes to congratulate Guyanese Cricketer Devendra Bishoo who, playing for the West Indies against Pakistan in the first test match of the current series in Dubai, took 10- 174 runs in the match including 8-49 in the second innings.
Bishoo's bowling figures of 8 wickets for 49 runs in the second innings of Pakistan are the best ever bowling figures in an innings by any bowler of any type touring the continent of Asia, which includes the test-playing nations of India, Pakistan, Sri Lanka and Bangladesh.
Bishoo's 8- 49 is the fifth best ever by a West Indian test bowler behind the Trinidadian Jack Noreiga's 9-95 against India in 1970-71; Guyanese Colin Croft 8- 29 against Pakistan in 1976-77; Guyanese Lance Gibbs's 8-38 against India in 1961-62 and Antiguan Curtley Ambrose's 8-45 against England in 1989-1990.
Bishoo's 8-49 also represent the best bowling figures for a West Indian bowler outside of the West Indies in test cricket.
The IAC recognizes that this is a monumental achievement and the organization expects him to continue bowling at a very high level in the international arena.
The IAC calls upon the government of Guyana to bestow a national award on Devendra Bishoo in recognition of this and other great achievements.