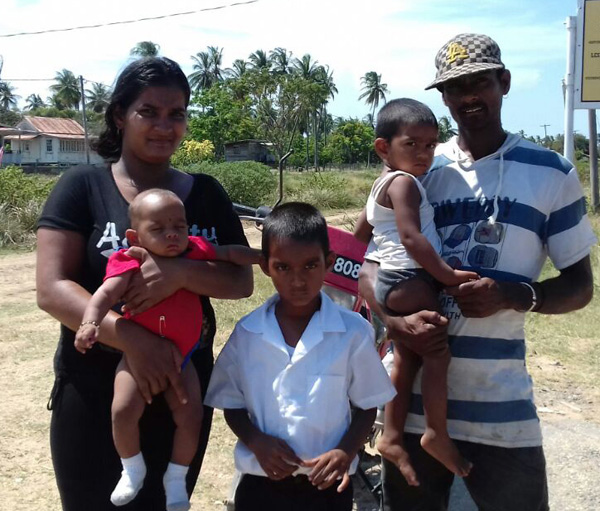 Press Release
The Indian Action Committee (IAC) has learned that a fire of unknown origin has gutted a dwelling inhabited by a family of five at Lesbeholden, Black Bush Polder, Region Six, Berbice around 11:00am on Sunday, October 23, 2016.
Mrs. Devi Hemraj, 23, who is currently unemployed, related to the IAC that the house has been completely destroyed, and her husband Roopchand Hemraj, 30, along with their three minor children are now homeless and the family is seeking public assistance to transport a building, presently located at another site, which has been donated to them.
The IAC, in response to this plea from Mrs. Hemraj has made representation to the Minister of Social Protection and the Regional Executive Officer of Region Six (6) to intervene in this humanitarian issue.
The IAC, since its establishment in 2003, has had a history of similar humanitarian interventions and intends to provide some form of assistance to this family.
Persons who are desirous of assisting this family with material donations can contact Mr. or Mrs. Hemraj on 687-0498 or 653-6523.