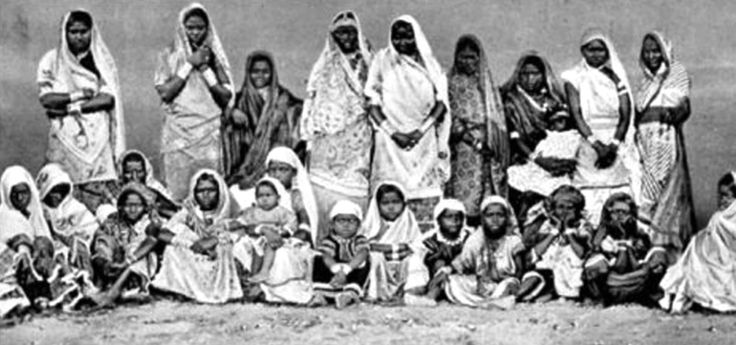 PRESS RELEASE
The Indian Action Committee (IAC) wishes all Guyanese a Happy Arrival Day, and, especially, calls upon all citizens to remember the 179th Anniversary of the Arrival of East Indians to Guyana.
The IAC, an organisation which promotes and preserves Indian culture and deals with the issues and concerns of persons of Indo-Guyanese origin considers 2017 to be an important year in which there are two significant centenaries which have been commemorated in the months of March and April.
The IAC wishes to remind all Guyanese that the ending of emigration of indentured labourers from India by the British Parliament took place on March 12, 1917.
The IAC, also, wishes to remind the citizens that the last batch of Indian indentured labourers arrived in British Guiana aboard the Coolie Ship s.s. Ganges on April 18, 1917.
The IAC, over the years, has provided Guyanese with historical information regarding the arrival of just over 239,000 Indian immigrants who came to this country aboard 245 Coolie Ships which made a total of 534 voyages across the Kaalaa Paanii between 1838 and 1917.
The IAC also has clarified and corrected statistical errors pertaining to the arrival of the first two Coolie Ships, the WHITBY and the HESPERUS which, between them landed a total of 423 persons including 382 indentured males, 14 indentured females, 21 children and 6 Christian Anglo- Indian interpreter/ superintendents.
The IAC, as the organisation has done over the years continues to recognise the endeavours by these Indian immigrants and their descendants, the persons of Indo- Guyanese origin, to develop this country.
The IAC, which has recognised important contributions by giving awards to persons from Berbice, Demerara, and Essequibo, is aware that tens of thousands of East Indians have made valuable efforts in all fields of human activity in this country including business and commerce; banking and finance; the sugar and rice industries; coconuts and other crops; fishery and livestock; mining and quarrying; forestry and sawmilling; education and academia; medicine and law; journalism and communications; accounting and insurance; private and national security; the hospitality and aviation sectors; the alcohol and beverage industries; sport and entertainment; culture and religion; and politics and governance.
Today, when the IAC looks back, the organization is amazed how those groups of seemingly helpless Indians, many of whom were illiterate, speaking in different tongues, following different customs, belonging to different religions, belonging to different castes, over the generations, managed to fuse together while seamlessly merging into the wider environment to become the strong pillar of Guyana, a young nation born out of sweat and toil, along with similar endeavours of the other ethnic groups that comprise this nation.
A Happy Arrival Day to all.