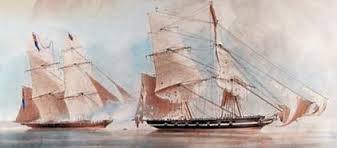 April 28, 2016
PRESS RELEASE
IAC Melas set for May 5 and 15
The Indian Action Committee (IAC) will be holding its annual Melas to commemorate the arrival on East Indians in Guyana on Thursday, May 5, at the Anna Regina Community Centre Ground, Essequibo, and on Sunday, May 15, 2016, at the University of Guyana, Tain Campus, Corentyne.
Both events, which will feature all-Guyanese artistes, are also part of the organization's activities to mark the 50th anniversary of Guyana's independence.
The "Sangeet Rhythms" will be the accompanying band in Essequibo while the "Shakti Strings Orchestra" will feature at the Tain Campus. Leading dance troupes, singers and other artistes will perform at both Melas.
In addition, there will be variety of games, food and drinks. Both events are slated to commence at 17:00 hrs with gates open from 16:00 hrs. Admission is free and as usual, alcohol will not be allowed.
Currently, the IAC is in the process of organizing a symposium to discuss the contributions of East Indian immigrants and their descendants to the achievement of independence. An announcement would be made shortly regarding the date and venues.