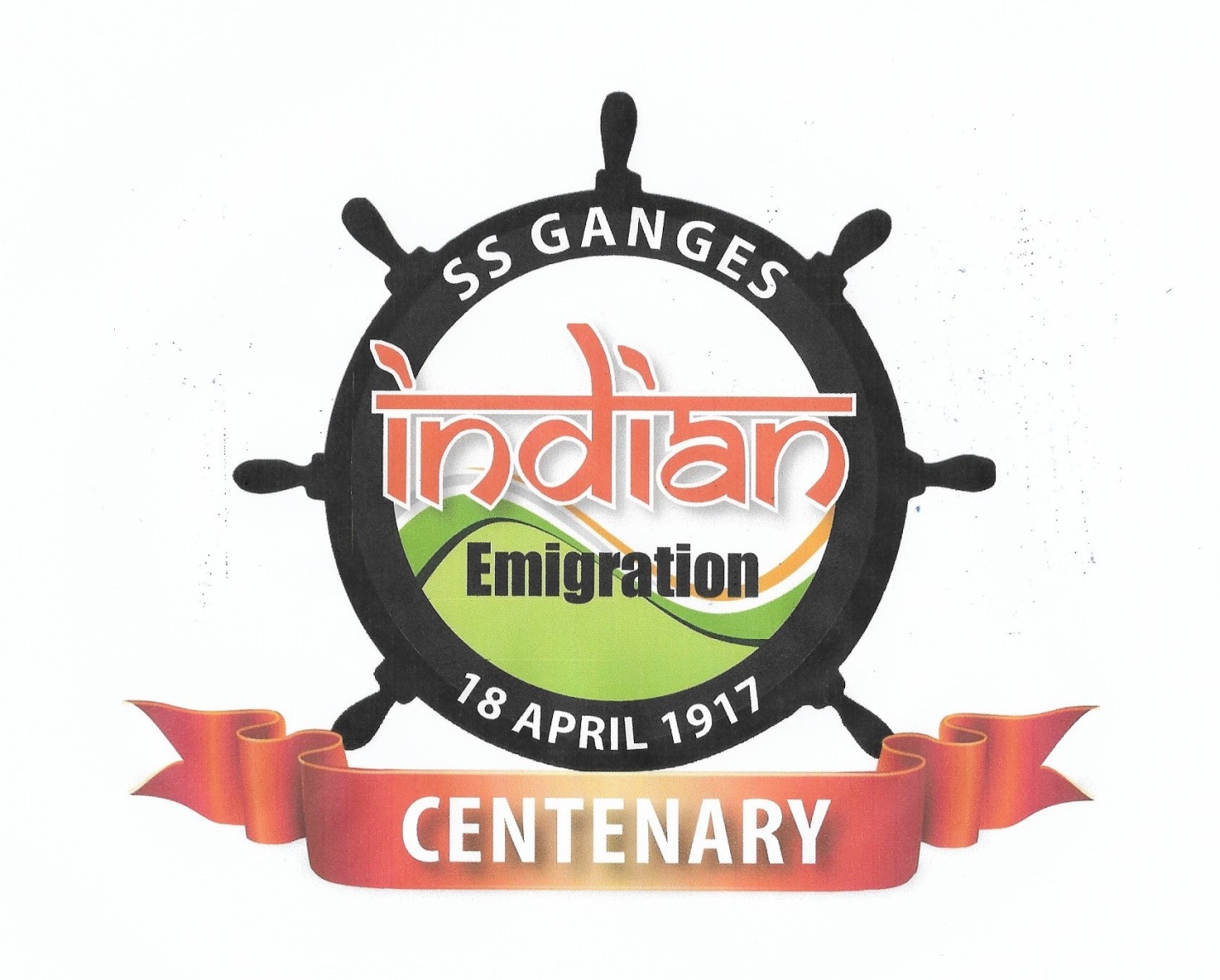 PRESS RELEASE
The Indian Action Committee (IAC) wishes to inform all Guyanese that today, April 18, 2017, is the centenary of the arrival of the last batch of immigrants from India, mainly indentured labourers, who landed here on April 18, 1917, aboard the Coolie Ship s.s. GANGES.
A total of 437 persons including 268 males, 130 females and 39 infants were distributed among twenty-four (24) sugars estates in Berbice, Demerara, and Essequibo.
Of this total, 124 persons embarked at Calcutta (Kolkata) while 313 embarked at Madras (Chennai).
These immigrants were allotted to the following sugar estates: (1) Skeldon -15; (2) Springlands-15; (3) Port Mourant-26; (4) Albion-19; (5) Rose Hall-16; (6) Providence (EBB)-15; (7) Mara- 10; (8) Blairmont-19; (9) Bath -15;  (10) Cane Grove-26; (11) Hope- 21; (12) Enmore-19; (13) Nonpariel-28 ; (14) Lusignan-23; (15) Mon Repos-19; (16) La Bonne Intention-19; (17) Ogle-16; (18) Diamond-2; (19) Uitvlugt-24; (20) De Kinderen-21; (21) Marionville (Wakenaam)-16; (22) Golden Fleece-16; (23) Anna Regina-19; (24) Hampton Court-18.
Immigrants who boarded at Calcutta were allotted to the following eight plantations: Springlands, Providence, Blairmont, Bath, Lusignan, Ogle, Diamond and Anna Regina.
Immigrants who boarded were allotted to the following sixteen plantations:  Skeldon, Port Mourant, Albion, Rose Hall, Mara, Cane Grove, Hope, Enmore, Nonpareil, Mon Repos, La Bonne Intention, Uitvlugt, De Kinderen, Marionville (Wakenaam), Golden Fleece and Hampton Court.
The IAC regards this day as an important anniversary in the history of Guyana which marks the end of to this form of trading in humans on our shores, the British Government having ended the emigration of indentured labourers from India on March 12, 1917.
The IAC urges all Guyanese to remember our ancestors who perished as well as those who survived the arduous journey and made Guyana their home. They worked, struggled and sacrificed with other groups to build our country and realized its freedoms.